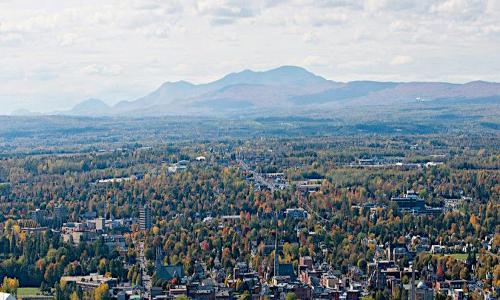 The County of Clinton Industrial Development Agency, Clinton County Capital Resource Corporation, and Clinton Grant Facilitation Corporation each offer important tools to leverage public and private investment to improve the quality of life for residents of Clinton County.  
All three organizations offer specific financial benefits that help facilitate the development and improvement of new and local businesses.  Project applicants must satisfy eligibility requirements, including attesting to their need for financial assistance, as well as complying with quarterly and annual reporting requirements to demonstrate the economic impact as projected in their application. 
Each of the three entities is overseen by a Board of Directors appointed by the Clinton County Legislature.  Members are residents of the County and were selected for their professional and business experiences, and long-standing commitment to the growth and development of Clinton County.
CCIDA
The County of Clinton Industrial Development Agency (CCIDA) is a public benefit corporation that provides industrial revenue bond financing, sale-leaseback transactions to provide a variety of tax reduction and abatement opportunities for industry.
 
CCCRC
The mission of the Clinton County Capital Resource Corporation (CCCRC) is to provide access to affordable financial assistance for not-for-profit organizations, among others, that undertake projects designed to attract, retain and preserve employment and industry in Clinton County, NY.
CGFC
The mission of Clinton Grant Facilitation Corporation is to promote community and economic development and the creation of jobs for the citizens of Clinton County, New York (the "County") by, among other things, facilitating the economic development of the County and the adjacent counties of Essex and Franklin (collectively, the "Grant Area") through the receipt and administration of gifts, grants, loans, or contributions relating to any portion of the Grant Area from, and enter into contracts or other transactions with, the United States and the state or any agency of either of them, any municipality, any public or private corporation or any other legal entity.